The orthodontic treatment is not only about having a beautiful smile and, it's also how to correct the bite. Having the orthodontic treatment before placing crowns, patients will have a better result. Some of these patients need small orthodontics corrections for best possible restorative dentistry or in order to create space for an implant.
An orthodontic treatment used to was only for children because some problems are best to be treated at a young age but cannot be treated as effectively at an older age. However, if conditions are met, adults of any age can now receive the treatment. 
For a straight beautiful smile they've always wanted, some patients simply want to have braces. Made of materials by their choice, or by our recommendation.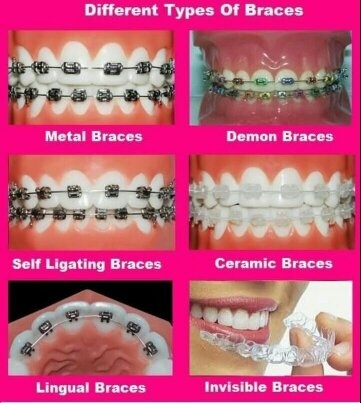 Achieving a straighter smile can extend the life of your teeth and existing dental work. 
Orthodontics is a specialty field of dentistry that deals primarily with malpositioned teeth and the jaws, their diagnosis, prevention, and correction. 
Benefits of Straighter Teeth
Having properly aligned teeth allows you to reduce your risk of complications such as:
Abnormal tooth wear and fractures
Broken fillings and crowns
Sleep apnoea
TMJ disorder
Tooth decay
Gum disease (periodontitis)
Under our roof, dentists offer a wide range of services including Metal self-ligating fixed appliances braces, Esthetic self-ligating fixed appliances braces, Fixed appliances with metal braces, Fixed appliances with esthetic braces, Splints and mouth guards, and Retainers.
Invest in Braces for a Healthier Smile
Scheduling an appointment has never been easier.  Reservations can be easily made via BLeisure DMC, using the Contact Button below.  
Our full-service destination management company will provide the best offer and attentive care that is tailored to each traveler. We would plan your whole trip in an original way whether, your travel to Nis or South & East Serbia is for business, leisure or medical purpose. 
For more schedule availability, simply submit your inquiry with the contact button below, and one of our team members will contact you to schedule your consultation.
Undefined